Beedie Luminaries Scholarship
Arry Pandher -
January 29th, 2022
Written by Stephanie Pugh and Matthew Tran
The Beedie Luminaries Scholarship is for outstanding students who are struggling financially. Students that are bright yet have limitations due to their circumstances. The massive $40,000 scholarship allows promising Grade 12 BC students to attend BC public universities, colleges, and trade institutions, allowing them to pursue their ambitions.
Are you motivated to apply for this scholarship? Keep reading and we will tell you everything you need to know about this opportunity!
What is offered with the scholarship?
There were 110 scholarships offered in 2021 to Beedie Luminaries Scholarship winners. Each student received:
$40,000 per student / 4-year undergraduate degree
Up to $15,000 per student / 2-year college diploma/certificate or trade-school foundation programs
"Stay on Track" student support
Peer support groups
Access to mentors
Summer paid internship opportunities
Eligibility Requirements:
In order to qualify for this scholarship, you must fulfill these certain eligibility requirements listed on the Beedie Luminaries Website:
Please note that there are no restrictions on your program of study or discipline, as long as the program you are applying to is a minimum of 1 year in duration!
The Selection Process
The selection process for this scholarship is conducted in three phases. To start your application, you will need to log in to the Beedie Luminaries online application portal!
1. Phase One: Financial Adversity
Each application is reviewed and rated by two experts on the Beedie Luminaries Reader Panel in this step, who assess the applicant's financial difficulties, including household income, housing conditions, and other factors. The top 150 applicants move on to Phase two!
2. Phase Two: Individual Evaluation
During this step, three experts from the Beedie Luminaries Selection Committee read and score each application on the shortlisted list of applicants using the evaluation criteria mentioned below.
Evaluation criteria:
Applicants' demonstrated work ethic, grit, and resilience in the face of adversity;
Clarity of the applicant's educational goals focused commitment and academic readiness, according to BC's new curriculum set of core competencies;
Responses to the application form's short-answer questions;
Community and household contributions and/or extracurricular activities;
Reference letter quality and relevancy; and
A small personal video file
Keep in mind these documents you'll have to submit:
Your Transcripts
Two Letters of Reference

One Academic One letter of recommendation must be from an unrelated former or current teacher, school counsellor, or administrator who knows you and is familiar with your academic history.
One Community-based One letter of recommendation must be from an unrelated former or current teacher, school counsellor, or administrator who knows you and is familiar with your academic history.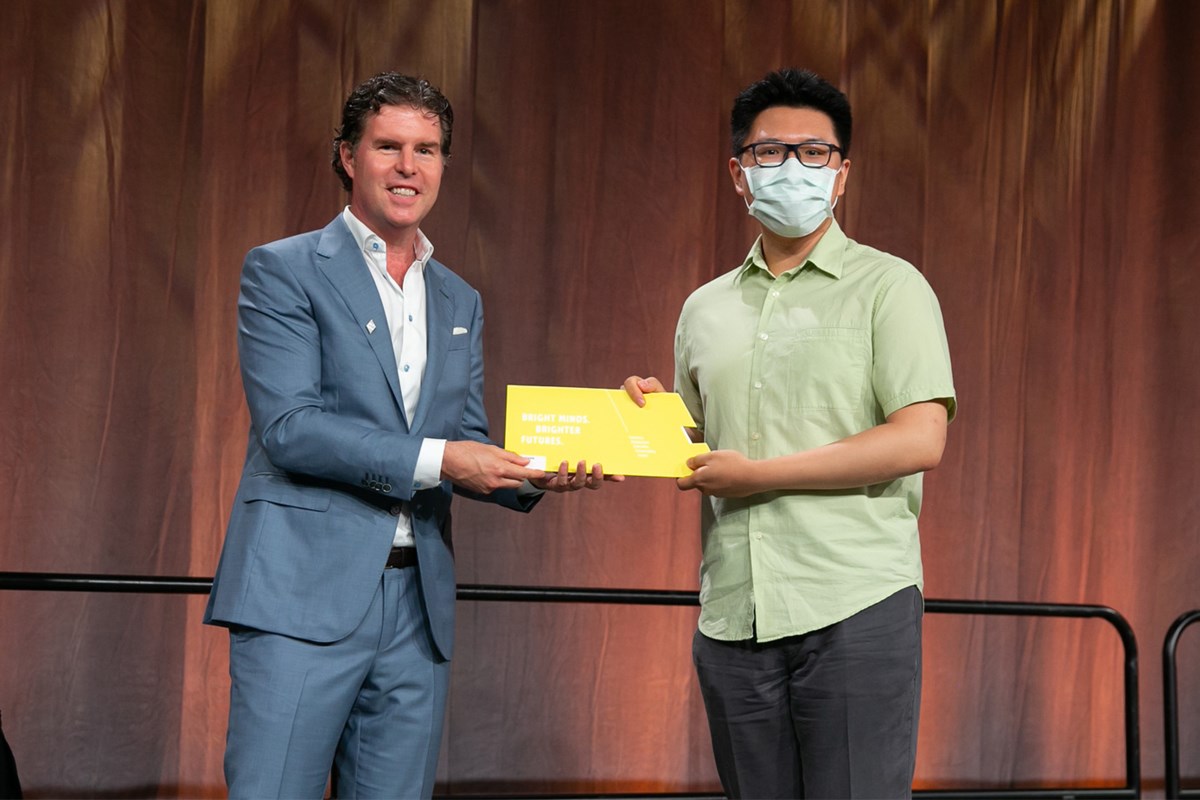 Want more info? Check out the Program Guidelines for the complete eligibility criteria and program details.
Phase Three: Interviews and Award Announcements
The finalists will be asked to meet with the Beedie Luminaries Selection Committee for interviews. When the results of the selection process are known, all applicants will be contacted. Decisions made throughout the selection process are final and cannot be reversed; this is the most vital stage of the application process!
What does it take to win?
The committee is looking for students who are tenacious and hardworking. Students who are eager to work hard and improve their life for the better.
Here are the core attributes that Beedie Luminaries is looking for in their applicants!
You will want to highlight each of these attributes when writing your application for the best chances at success in the application process! If you want to access some in-depth coaching and guidance on your writing your application, check out the GrantMe platform! Our trained essay editors know exactly what the selection committees look for and can help you draft a winning application.
Looking for Support With Applying to the Beedie Luminaries Scholarship?
GrantMe has admitted countless students into their dream schools with funding. If you'd like to know more about how GrantMe can support your goal of getting admitted into a top university in Canada, start by taking our quiz to see if you qualify!