University of Calgary Faculty of Arts: Overview
Arry Pandher -
April 3rd, 2022
Written by Stephanie Pugh and Matthew Tran
Do you have an open curiosity to learn? Are you driven? Do you want to have a positive impact on the world? Then the Faculty of Arts at the University of Calgary seems to be the perfect path for you to take! Learn skills and methods of thinking that may be used in a variety of professional pathways at UCalgary Arts.
Interested in learning more about this faculty? Keep on scrolling and we'll show you what the Faculty of Arts at the University of Calgary has to offer!
Why Choose UCalgary Arts?
1. Become a More Well-Rounded Student!
At UCalgary Arts, students can mix disciplines and take classes from a variety of humanities and social science departments! This allows you to be more flexible with your degree!
2. Your future career options are wide open!
Become an environmental consultant, an intelligence officer, or a human rights advocate! Or make a living as an actor, author, or archaeologist. Then if that's not right for you, you can investigate other subjects like climate change, homelessness, and the global economy. There are so many options to choose from!
3. Secure an exciting career!
Your undergraduate arts degree sets you up to apply to any graduate study in your field. Also, with this degree, you can easily help chart your path towards any career in law, medicine, veterinary medicine, education or architecture.
Faculty Highlights!
The University of Calgary offers over 40 undergraduate programs; from creative programs like Drama and Dance to academic programs like Political Science and Linguistics!
Go international or out in the field:
As an Arts student, you have access to the largest number of study abroad opportunities or take on-campus courses with an international focus. Majors in Anthropology, Archaeology and Geography have the chance to participate in field schools!
Graduate with distinction:
Thinking of going on to grad school or want to delve deeper into a research topic? Many of our degree programs offer honours options.
Apply for Co-op in your second year:
Want degree-related experience? Hoping to get that competitive edge? Work, earn and learn with our co-op education program.
Apply for ASHA and enrich your education:
Do you have high academic standing? A record of leadership or involvement in your school or community? This unique experience might be for you!
Locations Where You Can Study:
The University of Calgary, located in the province of Alberta, has four campuses within the city. It is ranked as one of the world's top universities and is well-known for its innovation, competitive environment, and beautiful campus!
Admission Requirements
Below are the requirements you must meet in high school before you apply for UCalgary Arts:
Ontario Secondary School Requirements:
Ontario Secondary School Diploma (OSSD)
A minimum of six Grade 12 4U or 4M courses, including Grade 12 English.
Program Requirements:
Make sure to check the admission requirements for the programs you are interested in! They may vary depending on your desired program.
The admission process can get overwhelming! Want to know more about how to apply to the University of Calgary? Check out our blog about it here!
How Much Will UCalgary Cost?
If you're a Domestic student attending UCalgary Arts, the annual total for two terms of tuition (your first year) is approximately $9,506.84 CAD.
There are a variety of sources to help cover the costs of attending university including scholarships, awards and bursaries.
Learn more about funding your education at UCalgary here!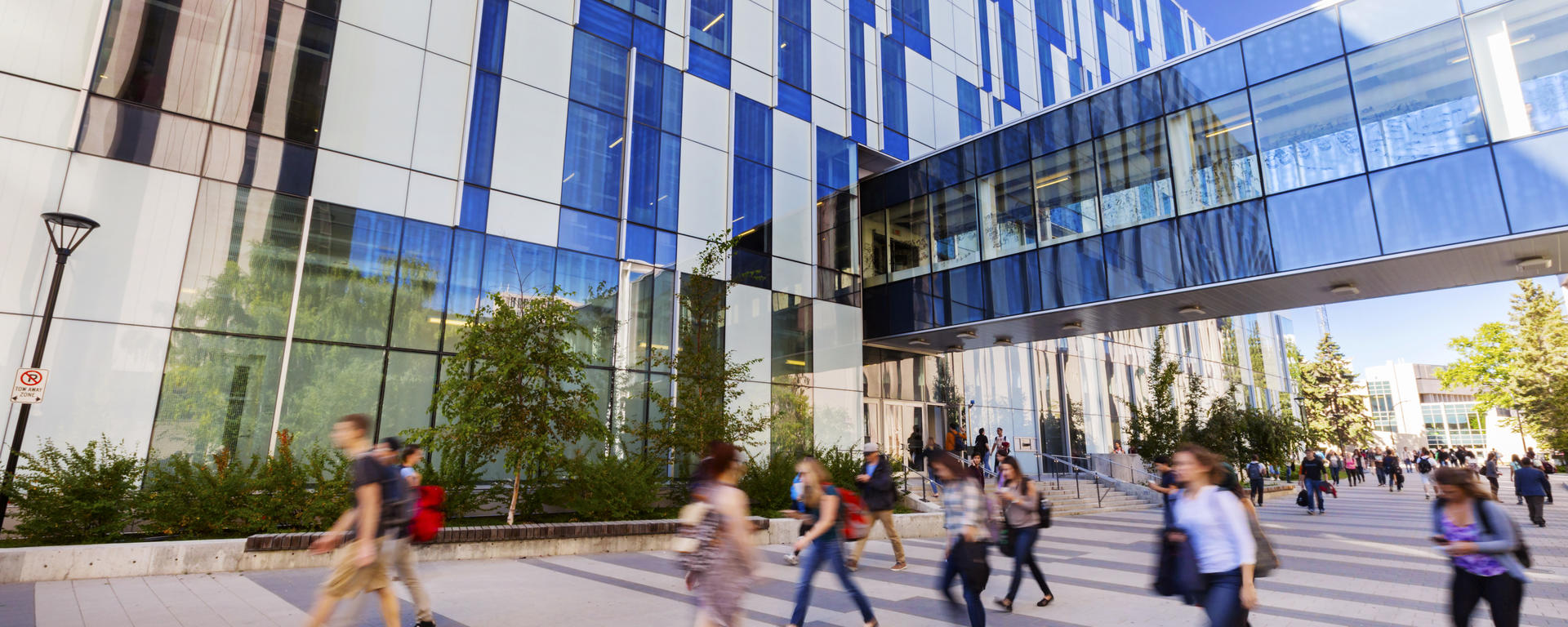 Looking for More Support?
GrantMe offers financial assistance in the form of scholarships, one-on-one guidance, and student support services. We have helped countless students get into their top choice schools, and graduate debt-free!
If you'd like to know more about how GrantMe can support your goal of getting into UCalgary Arts, start by taking our quiz to see if you qualify!