Rotman Commerce Acceptance Rate
Arry Pandher -
May 10th, 2022
Rotman Commerce is the business school at the University of Toronto. It is one of Canada's most prestigious and competitive programs, with an acceptance rate of less than 20%. Rotman Commerce offers a unique blend of business and arts courses, and its students have gone on to successful careers in a wide range of industries. The Rotman Commerce program is renowned for its academic excellence, and its graduates are highly sought-after by employers. If you consider applying to Rotman Commerce, be sure to research the program thoroughly and complete your application with care. With a bit of effort, you could be on your way to an exciting and rewarding career in business!
Rotman Commerce is one of the most prestigious and selective programs at the University of Toronto. The Acceptance Rate for the Class of 2025 is just over 33%. This means that for every 100 applicants, only 33 will be accepted into the program. The program is highly competitive, and applicants are expected to have strong grades, extracurricular involvement, and community service experience. It is a four-year undergraduate degree that provides students with the skills and knowledge necessary to succeed in the business world. The program offers a comprehensive education in business, emphasizing critical thinking, problem-solving, and communication skills. Rotman Commerce graduates are well-prepared to pursue careers in various industries, including accounting, finance, marketing, and consulting. The program is located at the University of Toronto's St. George campus.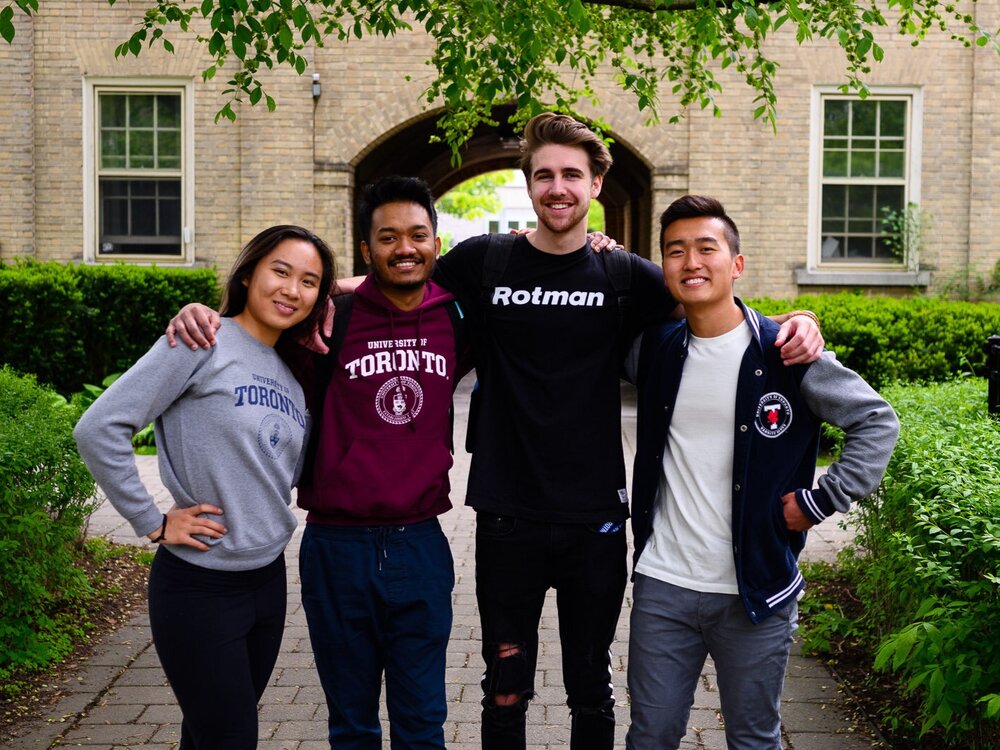 Where is Rotman Commerce?
Rotman is the commerce program at the University of Toronto. Rotman students are some of the most highly sought-after students by employers. The Rotman School of Management is situated in the heart of Canada's financial district, and students have access to all of the school's world-class facilities. Rotman is widely recognized as one of the best commerce programs in the world.
Why Rotman Commerce?
Rotman Commerce is widely considered one of the best commerce programs in Canada. Located in the heart of Toronto, Rotman Commerce offers students a unique opportunity to study business in one of the world's most diverse and dynamic cities. The program's curriculum is designed to give students a comprehensive understanding of business, and its unique structure allows students to tailor their studies to their specific interests. Rotman also has an outstanding reputation for providing its graduates with the skills and knowledge to succeed in the workplace. In addition, the program's close ties to the business community provide students with valuable networking opportunities. With its outstanding faculty, curriculum, and location, Rotman Commerce is an ideal choice for any student interested in pursuing a career in business.
Rotman Alumni
Rotman is the undergraduate business school at the University of Toronto. It is one of the world's leading business schools, and its alumni are some of the most successful and influential business leaders in the world. Rotman alumni include CEOs of major companies, governors of central banks, and prime ministers. The school has also produced many Nobel Prize winners. Rotman alumni are truly a diverse and accomplished group of individuals. The school takes great pride in its alumni and their achievements, and it is always looking for ways to better support and connect with them. Rotman is proud to be one of the world's leading business schools, and its alumni are a big part of what makes it so special.
How Can I Make My Application Stand Out?
UofT Commerce is one of the most popular programs at the University of Toronto, and as a result, the application process can be highly competitive. To give yourself the best chance of success, it is essential to put your best foot forward and make your application stand out. One way to do this is by highlighting your unique experiences and accomplishments. Rotman is looking for students who are not only academically excellent but also well-rounded and involved in their communities. If you have held leadership positions, started businesses or organized initiatives, be sure to showcase these accomplishments in your application. In addition, Rotman Commerce values demonstrated interest in the program, so take the time to research the school and include why you think Rotman is the right fit for you. You can make your Rotman Commerce application shine with a bit of effort.
Rotman Tuition and Scholarships
The University of Toronto's Rotman School of Management is a world-renowned institution, offering a variety of programs that are highly respected by employers. As such, it is no surprise that the school is also one of the most competitive in terms of admissions. One important factor that applicants must consider is the cost of tuition and associated expenses.
Fortunately, the Rotman School offers a number of scholarships and bursaries to help offset the cost of tuition. These awards are based on a variety of factors, including academic merit, financial need, and extracurricular involvement. In addition, the school also offers a number of payment plans to help students finance their education.
As one of the leading business schools in the world, the Rotman School provides an excellent education that is well worth the investment. With a variety of scholarships and payment plans available, there are many ways to make the cost of tuition more manageable. For more information on tuition and financing options, please visit the Rotman School website.
Looking for Support in Applying?
Scholarships, one-on-one guidance, and student support services are all available through GrantMe. Countless students have used our services to get into their top-choice schools and graduate debt-free!
If you'd like to know more about how GrantMe can support your goal of getting into Rotman Commerce, start by taking our quiz to see if you qualify!