TD Scholarship for Community Leadership
Arry Pandher -
January 29th, 2022
TD Scholarship
Written by Stephanie Pugh and Matthew Tran
The TD Scholarship for Community Leadership is a large scholarship that many Canadian students have on their 'must apply to' lists! In fact, it's one of the top 5 major scholarships in Canada!
This scholarship, which is given to 20 students throughout Canada, is your ticket to graduation debt-free! It is worth $70,000 and includes tuition, living stipends, summer employment possibilities, and access to a network of leaders from throughout Canada. We've helped students earn up to $150,000 in prizes, including the TD Scholarship, at GrantMe.
Interested in becoming a TD Scholarship winner? You can check out GrantMe's Youtube video on how to win the TD Scholarship here, and continue on reading to discover more about this spectacular scholarship!
TD Scholarship Application
Your application is critical to your success for this scholarship. If this is something you're excited about, then you should look out for applications starting in September. Your application is the first impression that the committee has of you, and it will help you to advance in the interview process.
Up to 80 finalists are interviewed by regional selection panels. From there, at least two scholarship recipients are chosen from each of the five regions:
Atlantic Canada
Quebec
Ontario
Prairies/Northwest Territories/Nunavut
British Columbia/Yukon
Also, take note that the TD Scholarship is only open to students across Canada who:
Have demonstrated strong community leadership
Are in their final year of high school (outside Quebec) or CEGEP (in Quebec)
Have a minimum overall grade average of 75% in their most recently completed school year
So, if you fit all the eligibility criteria, what are the next steps you'll want to conquer in the application process? Well, the first step is the essay!
TD Scholarship Essay
For the essay, you will have to write a 600-word essay answering the following:
1. Describe your community leadership experience
Why did you get involved?
How did your involvement show initiative and innovation?
What were the ways your efforts strengthened others?
How long were you/ have you been involved?
What do you think the long-term impact will be?
How has your community has affected you?
TD Scholarship Essay Writing Tips:
It is critical that you organize your essay so that it is successful. You should consider how you will structure your essay in response to the prompt. You may find it difficult to fit what you want to say into such a small space. That is why the format of your essay is crucial.
Begin with a brief introduction. These should be a couple of phrases that describe who you are and why you want to be a leader.
Following that, you'll want to include a few body paragraphs. We suggest that you write a body paragraph for each of the 2 to 3 volunteer activities you highlight in your essay.
In your essay, you should make sure to cover your most significant involvements. Make a point of emphasizing your initiator positions early. These are voluntary positions in which you spearheaded a new group or project. Then, if you have any leadership duties, make a note of them. These jobs are a step down from initiator jobs like coach or counsellor in a summer camp. Finally, mention any team member responsibilities in which you volunteered.
To end your essay, you should close with a brief conclusion that considers your influence or looks ahead to your future objectives.
Other Scholarship Application Requirements
In addition to your essay, you will also have to include a brief description of the range of your other community activities with:
A letter of recommendation from your school
Two letters of support from community groups
Your academic transcript
PROTIP: If you're really trying to impress the committee, you also have the option of including:
A 250-word essay describing your family and personal life, (i.e. any personal struggles you have faced, or your family's employment or economic situation)
A 250-word essay about your life experiences if you have taken a year or more away from high school or CEGEP (i.e. talk about any job experience, or what you have been up to in your time off of school)
TD Scholarship Interview
You can be selected for the interview process if you submit a solid application! This is your last chance to convince judges that you deserve the TD Scholarship. Here are some pointers to assist you in your interview preparation:
1. Get to Know Your Interview Panel
Before you go into the interview, make sure you know a little about the company! Make some inquiries about them. What is the mission statement of the organization? What are their priorities? What is their background?
2. Genuine Communication
In your TD Scholarship interview, you should be open and honest. It may feel like you're not giving them the response they desire at times. But all they truly need is to get to know you! This vulnerability is effective in forging a bond between you and your interviewers.
3. Inform Yourself Through Initiating Conversation
You want to create an environment that is conducive to discourse in your interview. Asking questions is a fantastic method to do this! Instead of just a question-and-answer format, conversing with them will allow them get to know you better and establish a natural bias in your favour!
4. Self-assurance!
Don't be hesitant to be self-assured! Tell them how dedicated you were to your volunteer efforts. Demonstrate your pride in the task you've completed. Don't be modest about your accomplishments—celebrate them!
For more advice, check out our blog post on how to ace your scholarship interview! If you follow this advice, you'll be in good shape to apply for the TD Scholarship or any other significant scholarship!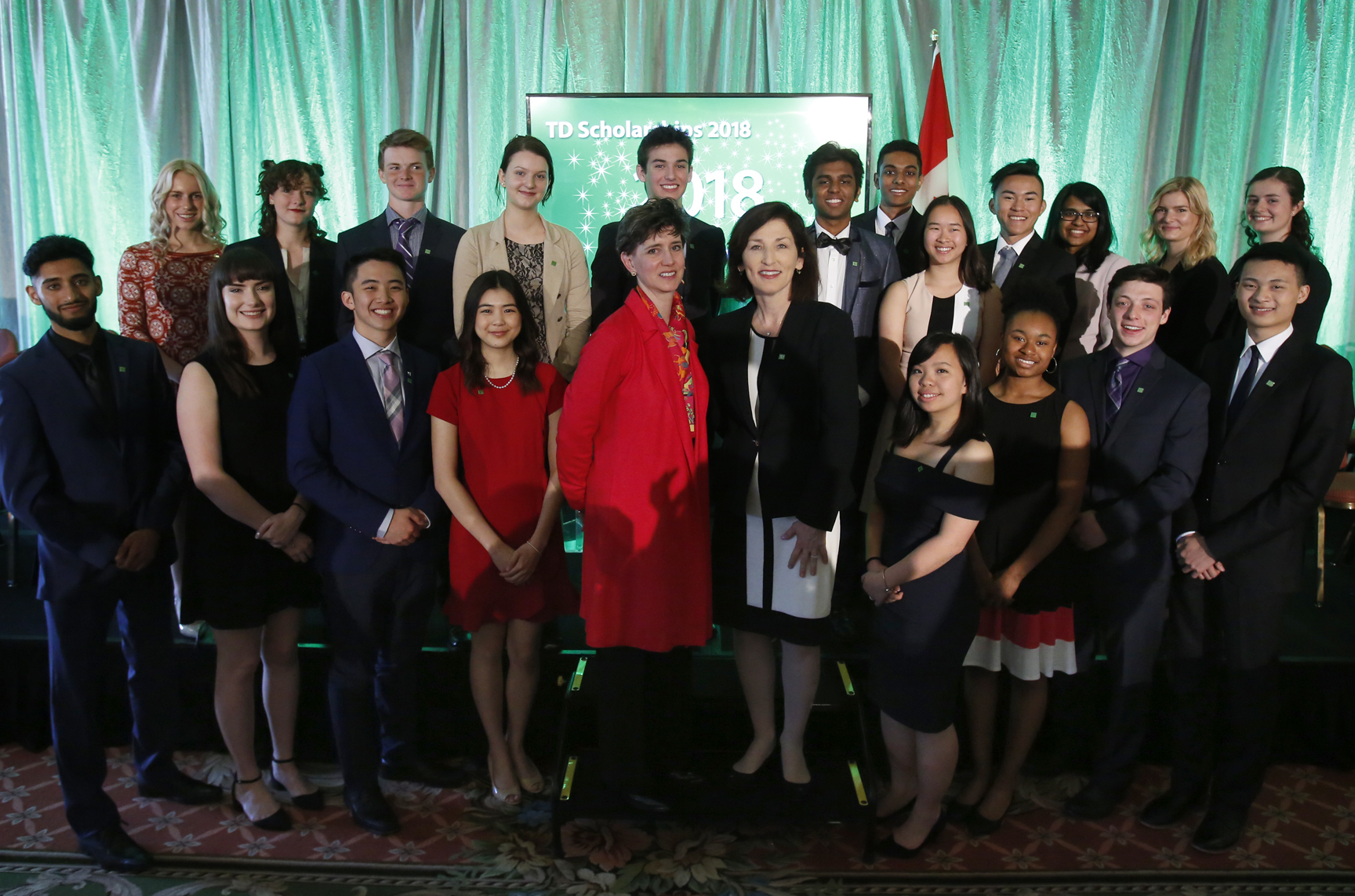 Need Support with Apply to the scholarship?
GrantMe can help your application stand out. To help you succeed, we provide targeted scholarship matches, essay editing, and coaching from previous scholarship recipients. To understand more about how GrantMe can assist you in achieving your post-secondary objectives, take our scholarship eligibility quiz!