UVIC Nursing: Overview
Arry Pandher -
May 13th, 2022
UVIC Nursing is a highly respected program that educates exceptional nurses who make a difference in their communities. As the only nursing school in British Columbia with a clinical simulation lab, UVIC Nursing provides students with state-of-the-art facilities and equipment to prepare them for clinical practice. In addition, the faculty are committed to excellence in teaching, research, and practice, and work collaboratively with health care organizations to provide students with opportunities to gain real-world experience. High-achieving graduates are leaders in their field, making a positive impact on the lives of those they serve. If you are considering a career in nursing, UVIC Nursing is an excellent choice.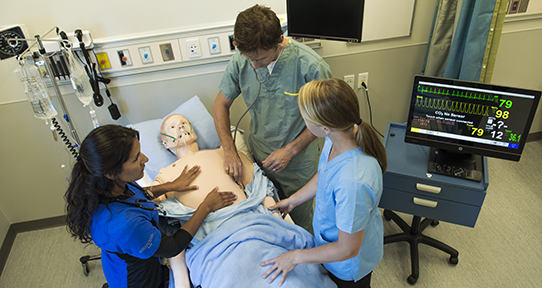 Why UVIC Nursing?
UVIC Nursing is widely recognized as one of the leading nursing programs in Canada. Located on Vancouver Island, UVIC offers a unique learning environment that combines the best of both worlds: a small-town feel with all the amenities of a big city. UVIC is also home to a world-class research hospital, which provides our students with unparalleled opportunities to learn from and work with leading healthcare professionals. In addition, students in this program benefit from smaller class sizes and individualized attention from faculty members. With its reputation for excellence, the program is the perfect choice for anyone who is serious about pursuing a career in nursing.
UVIC Nursing's Acceptance Rate
UVIC Nursing's Acceptance Rate is highly competitive. Last year, the program received over 3,000 applications and only admitted 380 students into the program. The average GPA of those accepted was 3.7. In order to be considered for admission, applicants must have a minimum GPA of 3.0. UVIC Nursing looks for well-rounded students who are active in their community and have a strong interest in helping others. The UVIC Nursing program is one of the most popular programs at the University of Victoria, and as a result, spots are limited. Each year, the program receives many more applications than there are spots available in the program. As a result, applicants must have an outstanding academic record to be accepted into UVIC Nursing. The faculty is committed to educating the next generation of nurses and preparing them to provide the highest quality of care possible. Thanks to the dedication of the faculty and staff, this program has become one of the most respected nursing programs in Canada.
Need More Financial Support?
Countless students have benefited from GrantMe's financial assistance in the form of scholarships, allowing them to attend their first-choice school. If you'd like to know more about how GrantMe can support your goal of getting into the UVIC Nursing, start by taking our quiz to see if you qualify!