UVIC Visual Arts: Overview
Stephanie Pugh -
May 20th, 2022
Whatever your artistic path, the University of Victoria's Visual Arts department invites you to join a vibrant community that values research, experimentation, and discovery! The emphasis on active, hands-on learning, combined with state-of-the-art, purpose-built facilities for each department, produces a unique environment for artistic expression and research-education collaboration.
Do you want to learn more about the Visual Arts programme at the University of Victoria? Continue reading to learn more about the benefits of this program!
Why Choose UVIC Visual Arts?
At UVic Visual Arts, you'll master fundamental skills in hands-on visual production, critical thinking, collaboration, communication, and research in an open, supportive, and creative environment.
The purpose-built facilities include studios, a gallery, a large inventory of technology and equipment, wood and metal shops, a photography studio and darkroom, a digital fabrication lab, a reading room, integrated media studios and more!
Fine Arts students at the U of Victoria have access to visual resources such as the Digital Image Collection Online (DIDO) and Studios for Integrated Media, where the latest technology is available for any art project.
Additionally, interacting with award-winning professors and a broad cohort of working experts will help you explore new heights of creative entrepreneurship. Professors will do more than just train and build your talents; they will also assist you in shaping your future!
What Degrees are offered with UVIC Visual Arts?
In UVic's dynamic and creative academic environment, they offer these Visual Arts undergraduate programs:
Each degree option is interdisciplinary by nature, allowing students to become well-rounded and flexible artists. The university offers instruction in drawing, painting, sculpture, photography, extended media and video art!
What can you do with a degree in Visual Arts?
A fine arts degree will equip you with the necessary abilities to flourish in today's fast-paced world. Critical and creative thinking, as well as communication and teamwork, are all emphasized in this curriculum. The methodology used in each course is focused on experiential learning, which is at the heart of what all great artists do!
Some career possibilities include:
Art Curator
Exhibit designer
Interpretive assistant
Gallery assistant
Program coordinator
Art historian
Art director
Animator/Modeler
Freelance Artist
Teacher
And many, many more!
Program Requirements:
All entering students must meet certain academic and admission requirements to be eligible for specific programs in the Fine Arts Faculty, as well as any UVic entrance scholarships.
Tuition and Scholarships:
Below is an estimate, in Canadian dollars, for the tuition of a Canadian/permanent resident student interested in the Undergraduate Fine Arts program:
Including the extra ancillary fees, tuition for four years in the Fine Arts at the University of Victoria is approximately $27,120. This is s big investment— good thing U of Vic has more than $3.5 million in entrance scholarships for undergraduate students who are new to the university!
Scholarships are non-repayable awards given to students who have excelled academically. There are also scholarships specifically for international students, Indigenous students and students with disabilities.
There are also in-course scholarships and awards, which do not require an application (unless otherwise specified) and are awarded on the basis of academic merit or department nomination.
The Visual Arts department also has its own series of awards and scholarships! Click the link below to find out more information!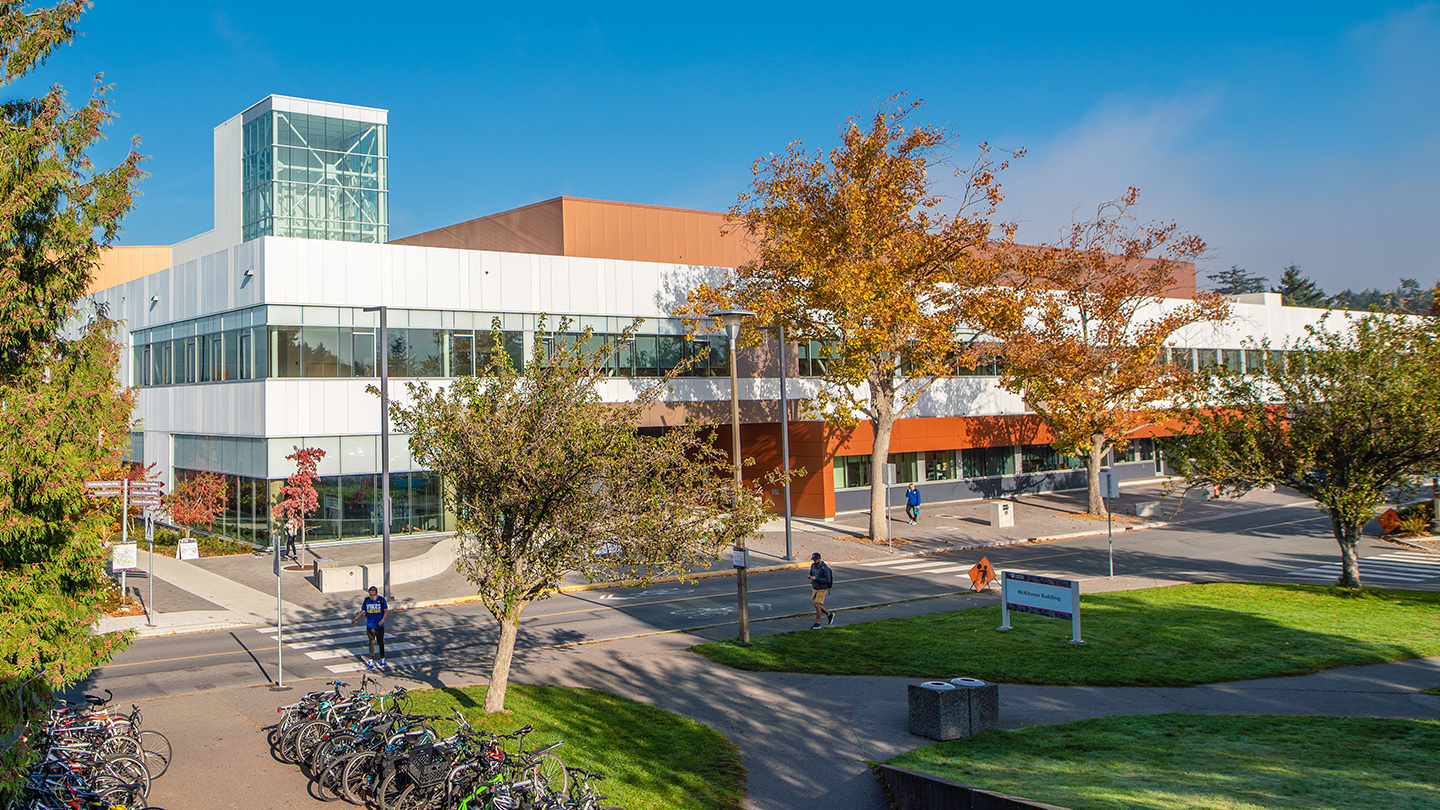 Need Support in Applying to the University of Victoria?
If you feel you're a great candidate to study at the University of Victoria Visual Arts, GrantMe has helped countless students get admitted into their dream schools. If you'd like to know more about how GrantMe can support your goal of getting into UVIC Visual Arts, start by taking our quiz to see if you qualify!