Western Health Sciences: Overview
Arry Pandher -
January 14th, 2022
Written by Stephanie Pugh and Matthew Tran
We discovered how health and wellbeing unite individuals all across the world as a result of the pandemic. But there's still so much to learn – and so many possibilities to contribute to health solutions.
You can join a growing community at Western Health Sciences that is working to solve and prevent every sort of health crisis.
Do you want to be on the frontlines of the world's health betterment? Want to know more about Western Health Sciences? Keep on reading and we will tell you all about this program!
Why Choose Western Health Sciences?
Western Health Sciences is a highly interdisciplinary program, with focused views into biology, chemistry, and other life sciences, and macro lenses on political, economic and environmental factors.
1. Learn a Holistic Approach to Health
In Health Sciences, you'll study all sociocultural elements of health from a holistic perspective. You'll be prepared to make a difference with creative ideas and a social justice approach by studying topics such as:
Health Sciences
Health Sciences with Biology
Health and Aging
Rehabilitation Sciences
Health Promotion
2. Obtain Stellar Experience Opportunities!
There are 2 practicum opportunities available in this program, as well as 5 health sciences courses that integrate community service or international experiences as a part of their course curriculum.
3. Flexible Degree Options!
Build out your degree through pathways like health promotion, ageing, nursing, kinesiology, or rehabilitation programs; this flexibility in program options will help you advance your degree. Alternatively, you can combine a health sciences degree with an Ivey HBA to create a combined degree; this is a popular path that students choose!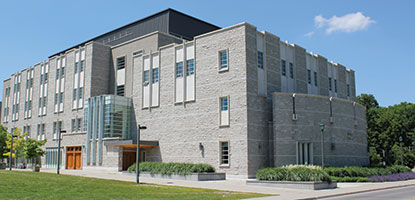 Admission Requirements (for all students)
So what does it take to get into Western Health Sciences? Well, you will need your high school diploma, and certain prerequisites from your high school classes.
You will need six Grade 12U or M-level credits, including:
Grade 12U English (ENG4U)
Grade 12U Biology (SBI4U)
And one of:

Grade 12U Advanced Functions
Grade 12U Calculus and Vectors
Grade 12U Math of Data Management

Recommended Courses
Take note that if you are interested in medicine or dentistry, you should take Grade 12U Chemistry as part of your high school curriculum!
Admission Average
Applicants must have a least 80 percent average in six Ontario Grade 12U or M-level courses, including the prerequisite courses stated above, to be eligible for admission to the program. Admission is competitive, so keep in mind that meeting the minimum requirement does not ensure acceptance! We recommend that you strive for a GPA in the 90s for a competitive entrance average!
Tuition and Scholarships
The average tuition and fees for domestic students who take Health Sciences at Western is approximately $7,653.22 per year. The School of Health Studies also offers several scholarships and awards specifically for students who are entering the Health Sciences program!
These scholarships include:
Merit-based Awards
Brian Innes Health Studies Rural Health Award
William Vernon Hull Scholarship
The Parents Fund Award
School of Health Studies Award of Recognition
Needs-based Awards
Dick and Zelma Fisher Distance Clinical Education Award
Founders Awards
To explore these awards in more detail, you can visit this webpage!
Need More Support to Get into Western Health Sciences?
GrantMe has helped students get into their dream schools with little to no student debt! If you want some support through the process of applying to Western Health Sciences then you've come to the right place! Take our FREE quiz to see if you qualify for GrantMe in just a few minutes.