Why You Should Time-block
Stephanie Pugh -
February 5th, 2022
Knowing how to manage one's time is one of the most critical abilities for students. Effective time management may help you enhance your current situation while also launching you into the future. Whether you want to get a scholarship, get into university, or start your ideal job, good time management skills can help you get there!
So, how can you regain control of your schedule and really complete tasks?
To be more productive, one of the greatest methods to take control of your time is to schedule or split it down into pieces or blocks. Want to know why you should time-block? Continue reading and we'll tell you all about it!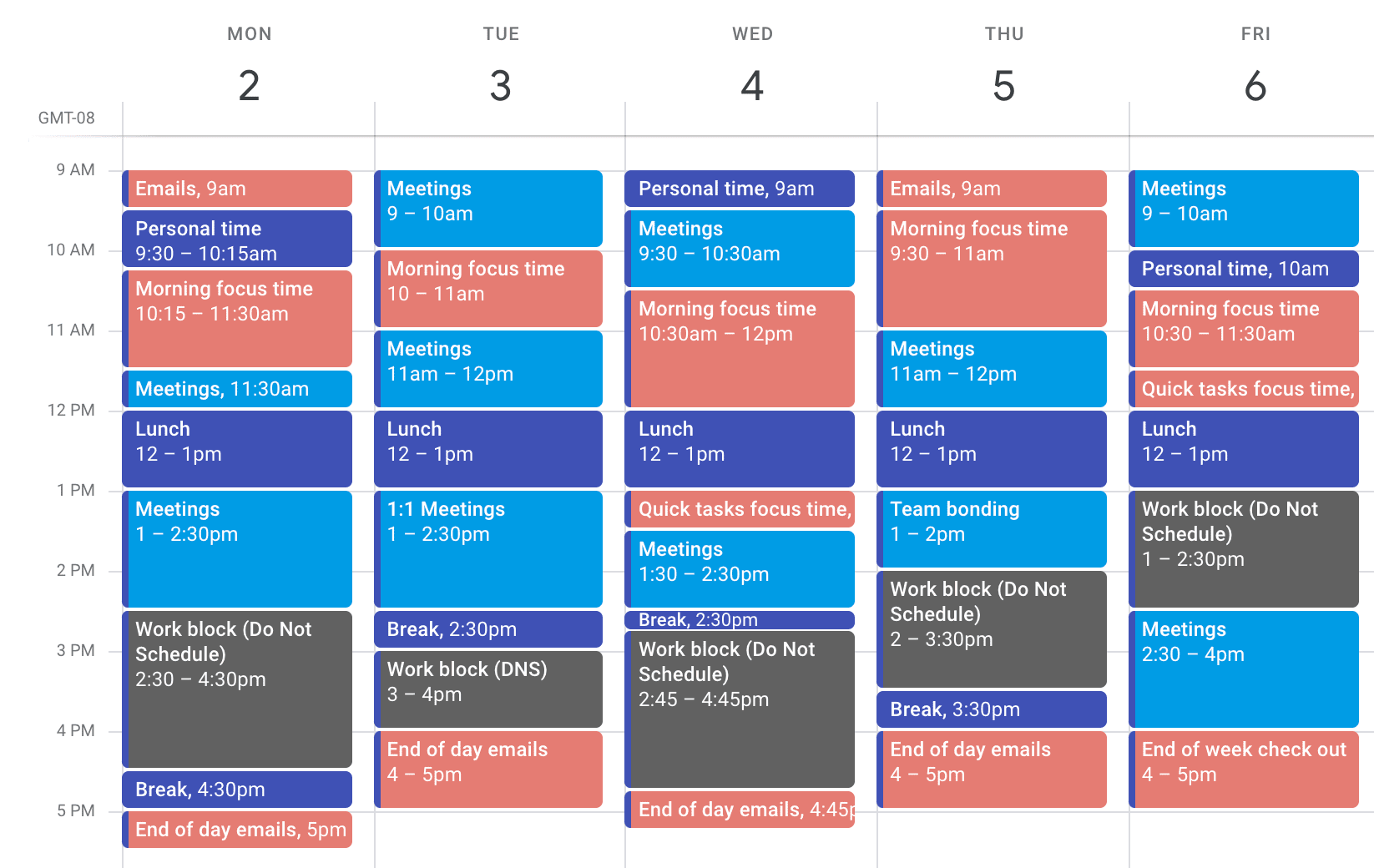 How Time-Blocking Works
Time blocking, also known as "monotasking" or "time chunking," is a time management strategy in which you set aside a specific amount of time to accomplish a task.
You're basically blocking out the time in your day to focus on vital activities or projects. Ultimately, your schedule is divided into blocks of time during which you concentrate on one work or project at a time.
This kind of time management not only helps you prioritize your duties and manage your to-do list but also provides you with greater control over your day. Time blocking can also help you focus and avoid procrastination. So you'll feel like you've achieved something at the end of the day!
Time-blocking allows you to focus on one thing at a time. This method will not only reduce mental mistakes but will also assist you in expressing your ideas because you will be focusing all of your effort and concentration on one activity for the duration of the time allotted. That is why students start to time-block in their schedules.
How Do I Start Time-Blocking?
If you are interested in incorporating time-blocking into your student life, these are some steps that you should be taking!
1. Make a To-Do List
Begin by generating a list of everything that has to be accomplished for the week. Make a list of all of your school projects, extracurricular activities, and work obligations, as well as your social expectations. The goal of this list is to include everything from your homework to the next steps you need to take, such as applying to universities! Make a separate list of items that must be accomplished, such as school assignment deadlines, workdays, and necessary appointments.
2. Set Your Priorities
After you've made your list, look through it and mark the projects that are your top priority for the week with stars. Limit yourself to two or three items every day. The idea is to give priority to the most critical duties in your time-blocking calendar. You should also schedule time each day to respond to friends, check your email, and browse social media to keep informed about what's going on in the world. Setting your priorities will help to enhance your time management skills!
3. Create your Daily Time-blocked Schedule
Next, consider how much time you have in a day and how much time you want to devote to each activity on your to-do list. This is how you will organize your daily schedule.
Begin by blocking out time for the activities you do every day, such as your morning and evening rituals, exercising, commuting to and from school, eating your meals, doing your homework, and so on.
Here is a sample schedule for a Saturday of a Grade 12 high school student:
8:00 a.m. to 8:30 a.m. — Wake up, have breakfast, morning routine
8:30 a.m. to 10:30 a.m. — Exercise and complete daily chores
10:30 a.m. to 12:30 p.m. — Start on school assignments and homework
12:30 p.m. to 1:30 p.m. — Lunch Break
1:30 p.m. to 5:00 p.m. — Attend extracurriculars, hang out with friends
5:00 p.m. to 6:30 p.m. — Write an essay for a scholarship application or update your resume
6:30 p.m. to 7:00 p.m. — Dinner Break
7:00 p.m. to 9:00 p.m. — Finish school assignments and homework
9:00 p.m. 9:15 p.m. — Check your email and make a to-do list for tomorrow
9:15 p.m. to 10 p.m. — Night Ritual
This is a very basic timetable that may or may not be suitable for you but is a great example of a time-block! The goal is to create a timetable for your typical day that includes time blocks so that you can concentrate on your most crucial activities or interests.
Some folks will have to create new timetables on a daily basis. Others have a very planned weekly routine and can stick to it week after week. Do what seems right to you! Your calendar is in your hands, and you may adjust and rearrange it to suit your requirements and priorities.
Need Support throughout your Student Experience or want to start to time-block?
GrantMe has admitted countless students into their dream schools and has helped students to prioritize their time for success. If you'd like to know more about how GrantMe can support your education or how to efficiently time-block, start by taking our quiz to see if you qualify!